Please assume a maximum of 4 months from the completion of document selection and interview until the job seeker enters the country and is able to work.
If a trainee who has successfully completed three years of training as a technical trainee in the past is hired as a specific skilled worker of the same employment type, it is expected to proceed smoothly.
December 4, 2019 Approved in the Philippines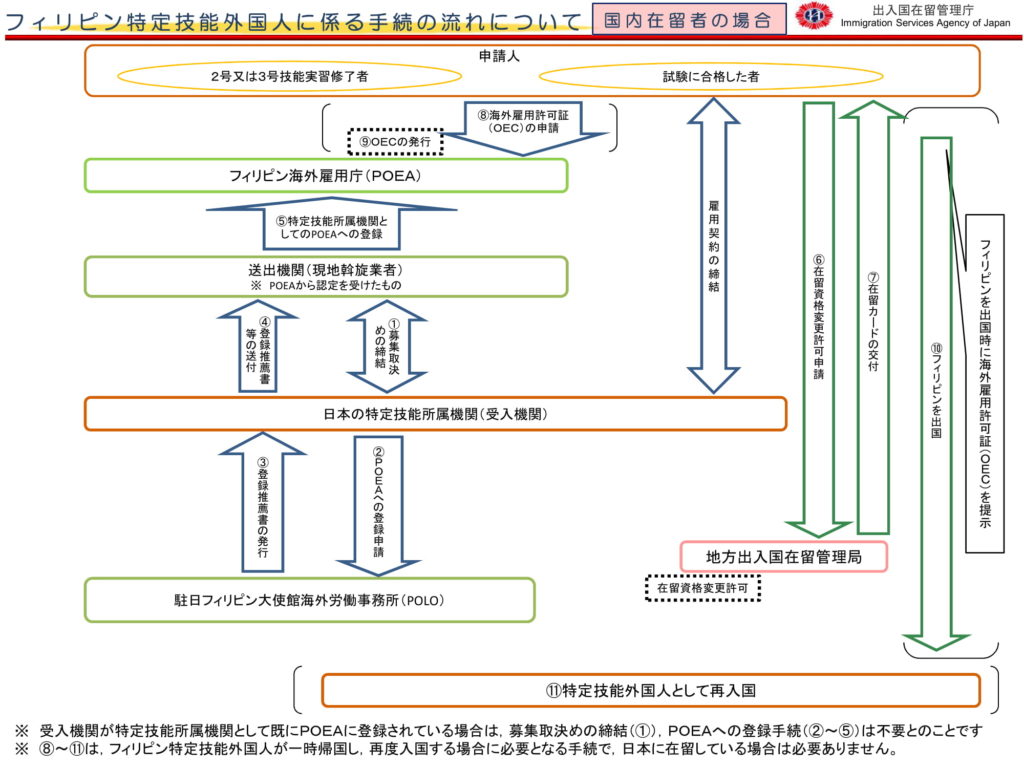 According to the information as of February 2020, the status of residence certificate can be issued smoothly, and it is possible to work in 3 to 4 months after the matching for the entire process.
A specific skill visa requires a life orientation of 8 hours after arrival in the country, but immediate employment is possible.
For Vietnamese job seekers, the hiring process in Vietnam is undecided.
We can introduce "specific skill visa" workers from Philippines and Vietnam to Japanese companies.

お気軽にお問い合わせください。0742-53-0133受付時間 9:00~17:00土・日・祝・お盆・年末年始はお休み
メールでのお問合せはこちら